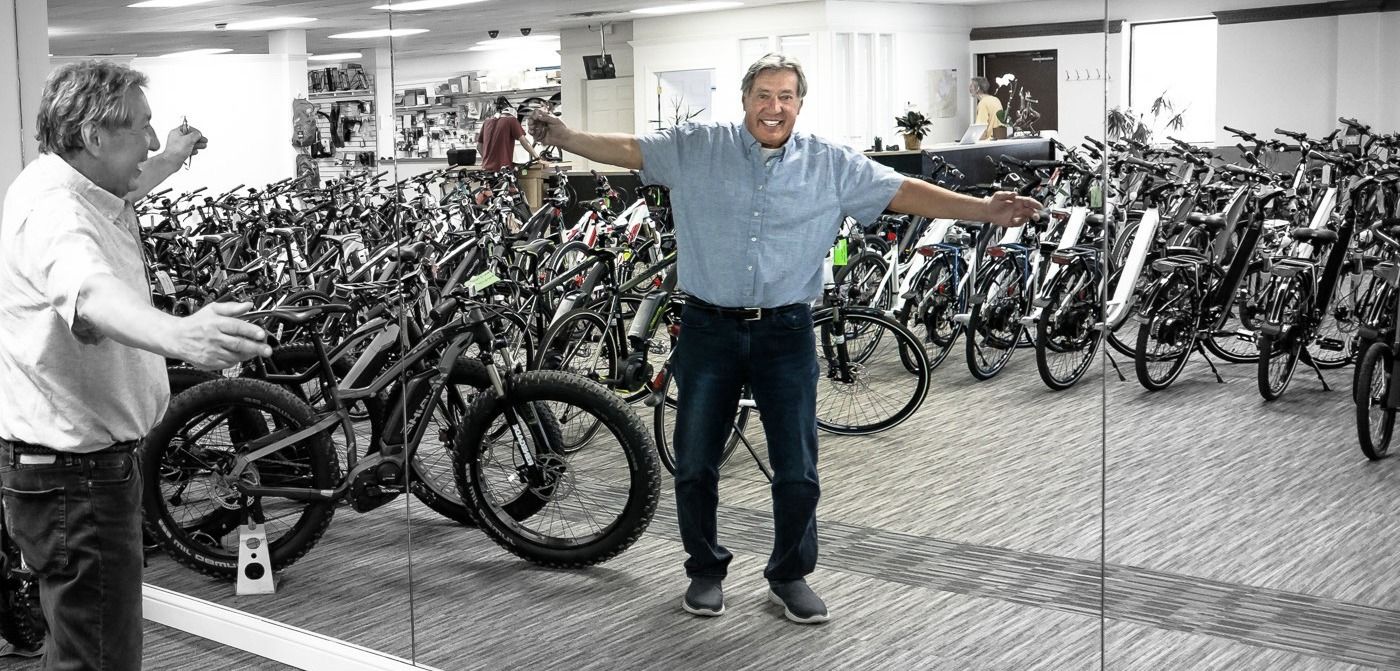 FROM TV'S TO E-BIKES, LENNY KNOWS IT ALL...
Lenny, Crazy TV Lenny, or Crazy Lenny are just a few of the unique identifiers for Len Mattioli, retail legend in Wisconsin and other areas of the Midwest.
In the late 60's while taking over his brother's Atwood Avenue American TV and Furniture shop business (Madison, WI), he discovered his love for retail and took selling and customer service to a whole new level by transforming that single small store into what was commonly known as American TV & Appliance.   Whether you saw his commercials, listened to his radio ads or heard his name in passing, Crazy Lenny became a household name. From TVs, furniture sets to bicycles, he knows how to sell it all. His unique method of understanding a customer's interests, mindset and budget is part of what makes him so successful. His close relationship with vendors fosters a great experience starting with the manufacturer all the way to a customer's home.
After phasing out of American TV & Appliance in the early 2000's, and with over forty years of experience, Crazy Lenny came out of retirement in the spring of 2013 to open what he saw is the future of biking for health, transportation and just about anything. After struggling to keep up with his sons on bike rides, along with lingering knee and hip pain after rides, one of his friends suggested riding an e-bike. After trying one, he was hooked. (No wonder he's always telling customers: "you don't have to buy one, just try one!".) His pain went away almost immediately and he enjoyed riding so much more. His passion for e-bikes is best put when he states: "it is the best product since microwaves and color TV's". He started out the business by purchasing a few bikes from various brands and after rediscovering his love for retail it expanded into so much more.
 Well, now five years later, Crazy Lenny's E-Bikes is already in its third location with a bigger and better showroom for his customers. His store is now one of the largest independent electric only bike store retailers in the nation, with over a dozen e-bike brands, nearly 200 models on display and 1,000+ in stock. He expresses it best when he tells customers: "We guarantee the lowest price in the nation or I will refund you the difference with a personal check. And with over 5,000 e-bikes sold nationwide, we know e-bikes".
Apparently, Lenny's belief is not so crazy after all!
Read what Crazy Lenny's E-Bikes customers say: